How We Double, Triple And In Some Cases Quadruple Conversion Rates
If you're running Google Ads, Facebook Ads or doing SEO and sending traffic to your homepage – you are basically pouring water into a bucket with holes in! In order to stop this craziness and truly maximise your ROI from your traffic, you must create stand-alone landing pages that guide your customers in taking the number one desired action on your site (sale, lead or phone call).
By doing this correctly, it will dramatically affect every aspect of your business and have a profound effect. If your website converts more browsers into buyers than any of your competitor's sites, you can afford to pay for more traffic than anyone else in your market – allowing you to steal market share while others panic.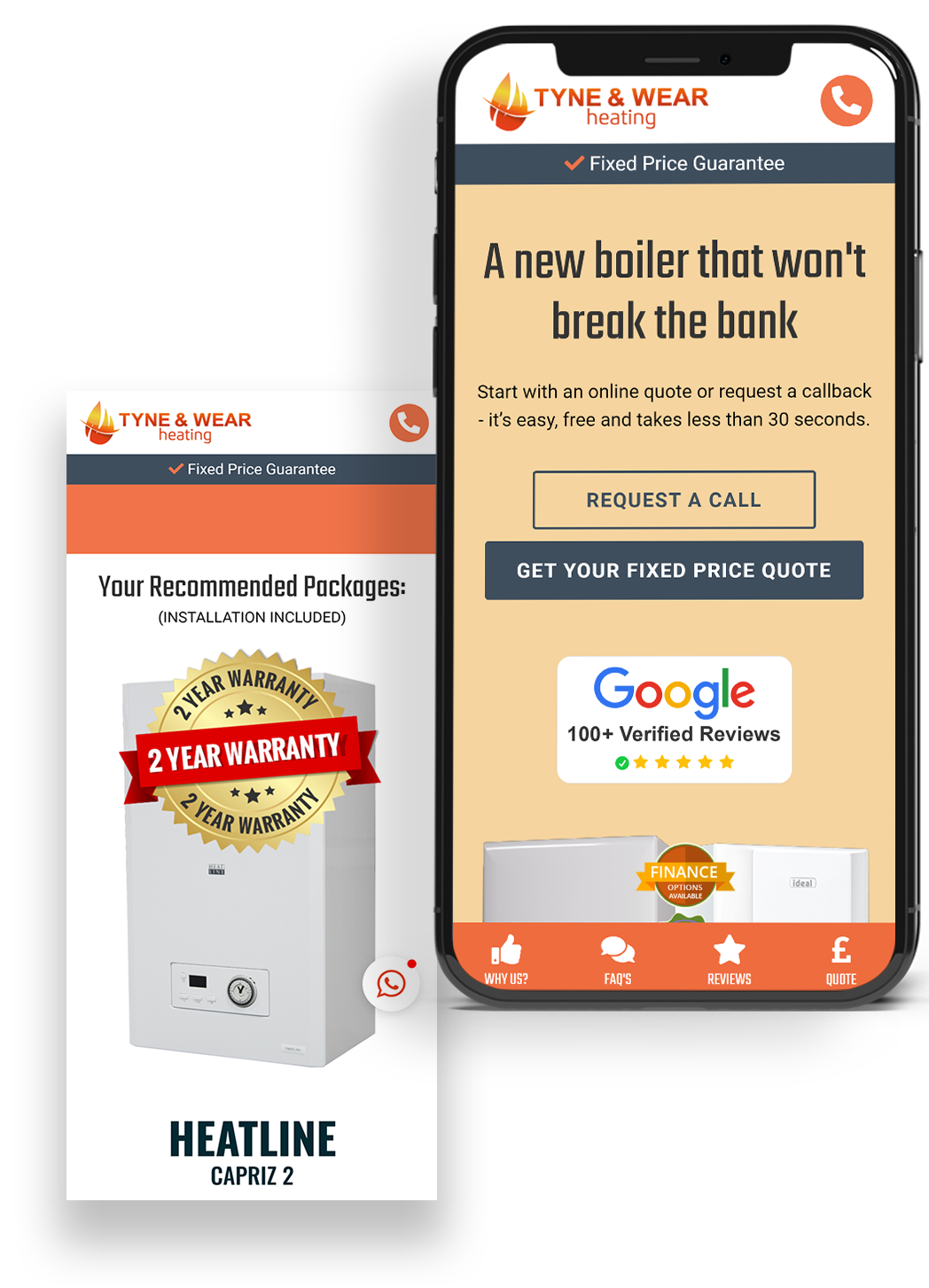 Why Are Landing Pages The Secret To Success?
Put simply, if your landing page converts more of your prospects into paying customers than any of your competitor's sites – you can afford to spend more money on marketing and attracting traffic than them. This allows you to gain more attention, more traffic and acquire customers cheaper and faster than your competitors, ultimately helping you to steal market share while your competition panics.
In today's fierce business environment where more and more competitors are trying to get in front of the same customers, you need to have a strategy that gives you an unfair advantage and the ability to succeed where others fail! By being able to spend more than your competitors to acquire a customer, you are stacking the deck in your favor and have the ability to compete long-term. A We Build Trades landing page will give you that advantage.
The Ultimate Guide To Generate More Leads For Your Trade Business In 2022
DISCOVER WHAT THE MOST SUCCESSFUL TRADE BUSINESSES ARE DOING ONLINE BY ENTERING YOUR DETAILS BELOW:
3 Steps To Better Marketing, Improved Technology And More Profitable Results For Your Trade Business
When you're not seeing the results and the success you want in your business, it's time to get some new information.
Once you've seen what we bring to the table, you will have the opportunity to schedule a free, no-obligation discovery call.
Start winning online, creating more interest in your business, and earning better returns on your investment in marketing.